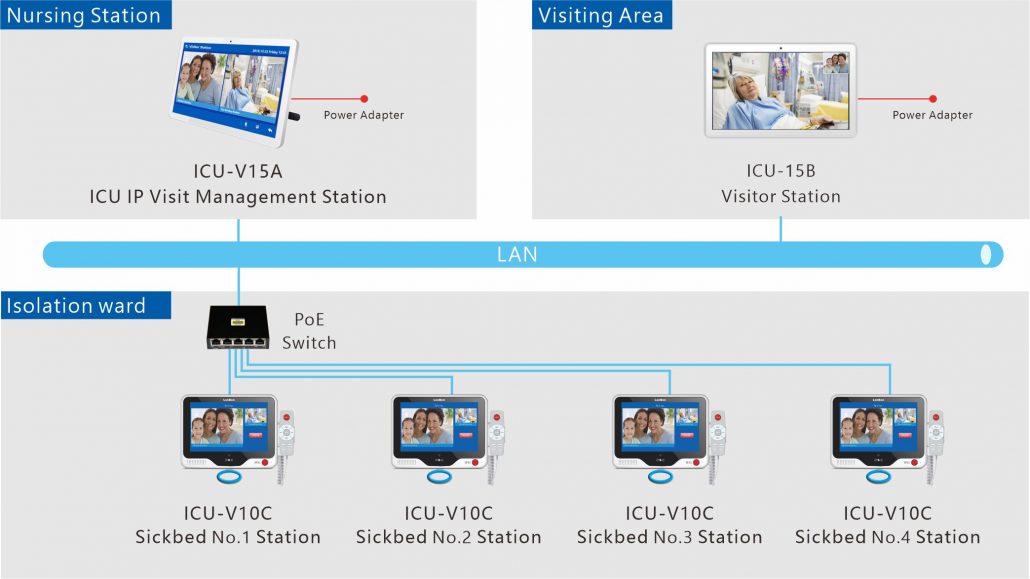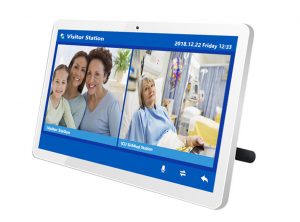 ICU-V15A 15.6inch ICU IP Visit Management Station
Two way video intercom between Isolation patients and visitors:
Call and talkback between the visiting station and the nursing station master station.
The master station can also set one-to-one intercom between visitor station and Sickbed Station to realize direct communication between visitor station and other substation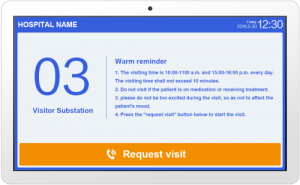 ICU-15B 15.6inch ICU Visitor Station
One button call: Patients' family members can call the nurse station to visit patient sickbed station.
HD Video Talk: the visit station of the nurse station can answer the call of the family extension and transfer it to the corresponding bed extension, so as to realize HD video full duplex intercom with the bed extension, hands free with intercom.
AV Recording: it can transmit the audio and video data during the call to the audio and video storage server for storage in real time, and provide the function of query and play.
HDMI interface: Supports output of HDMI interface and can be connected with large screen to display visiting picture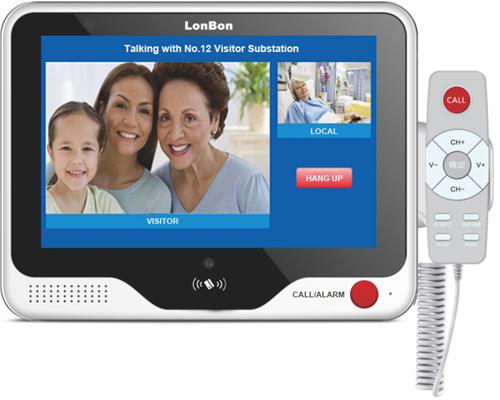 ICU-V10C 10.2inch ICU Sickbed Station
One button call: the patient can call the nurse station to visit the management stationwith one key.
HD VideoTalk: Full HD full duplex two-way video intercom can be carried out with visiting management station and family extension of nurse station. Hands free with intercom.
Extensioninterfaces: external door lamp and waterproof button.
AV Recording: it can transmit the audio and video data during the call to the audio and video storage server for storage in real time, and provide the function of query and play.
Hoop Bracket:

Hoop bracket  LH-J11-1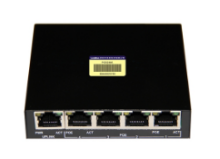 PoE-4 PoE SwitchFunction introduction:

Standard ieee802.3af/at power supply.
Data and power transmission distance up to 100 meters.
There are 9-port, 16 port and 24 port PoE switches for selection:

Poe switch (9 ports, model: poe-8)
Poe switch (16 port, model: poe-16)
Poe switch (24 port, model: poe-24)